Finally fabrication of Arcadia will enter the base painting. This time, I will paint several times of the layer for base using gray with different darkness. When stacking a layer, by masking as of the exterior panel every time, to represent the seam of the armor.
 It was painted black for light shielding.I painted the first layer of gray on it.
 I gave a mottled to the vertical stripes.
 Prior to the application of the second layer of gray,  I did panel masking.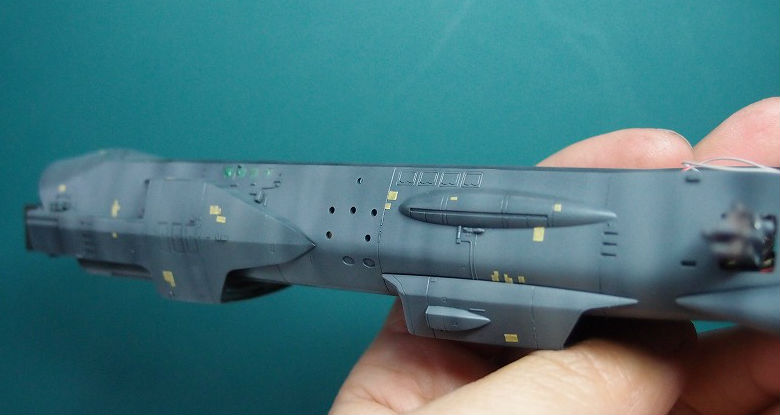 A second layer of gray was painted.
 that is all for today,
 The following is another panel masking, and  paint a third layer of gray.