Finally, all works has been done!
 I would like to share completed work of Space Pirate Battleship Arcadia.
 1st picture is all light off.
 Basically, I did not change anything about the shape of the ship.  I modified only the scull and cross born on the bow.
 I think this is very good kit.
next, lihgt on!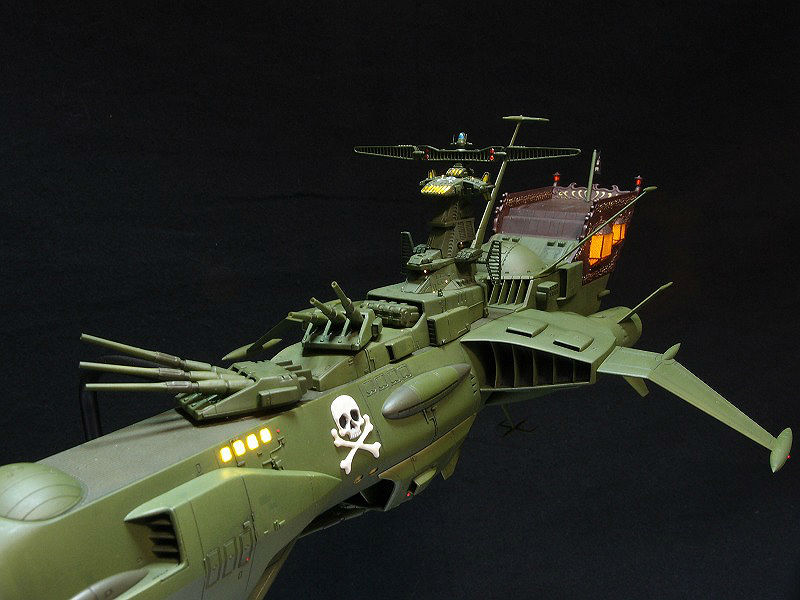 let's darken the exposure of photos.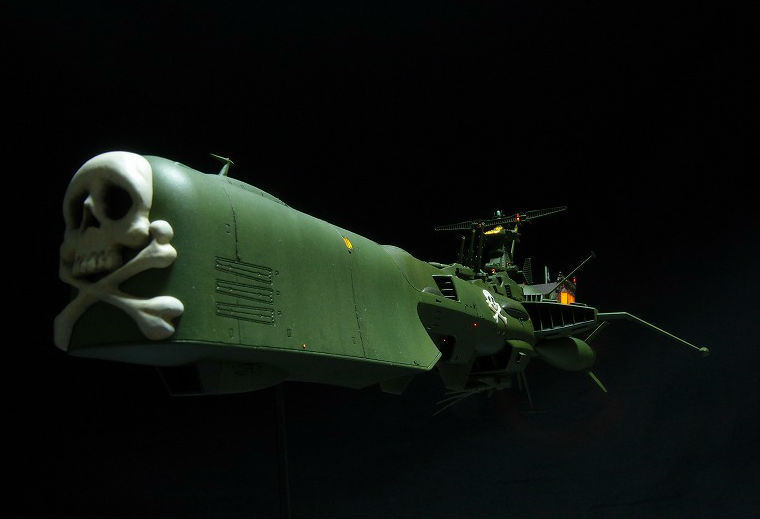 I used Arduino and AtTine-85 for light control.
 I am sorry, all subtitle is in Japanese, but you could watch how it works in this video.

 It is hard to tell you how big is the kit from the pictures,  so I hold the kit with my hand.
 I took much much more time than I expect to finish this project. 
 Thank you for watching.
 you could read all articles from the link below if you are interested in.
 Thank you very much and hope see you soon again with next project.