Now, I've finished the major work, I'm going to start adding details.
Add a panel line to each part. First, draft it with a mechanical pencil.
Trace the draft line several times with a snap-blade knife to make a scratch.
 Use a knife to slightly deepen the grooves along with that scratch.
Use that groove as a guide and use the chisel to carve the panel lines.
This way, I was able to carve the panel lines without a guide such as a straightedge.
However, it is easier to carve long straight lines by using Dymo tape as a guide.
Apply the Dymo tape and lightly carve the panel lines, then peel off the tape and deeply re-carve.
 By the way, there are no hands on the full-body photo I posted last time. Because I had been wondering what to do with the hands for a long time.
 If I use the kit's hands as is, I'll feel it exactly like a robot.
 So, I made a rather drastic choice. 
 The MG is a 1/100 scale, but I decided to use 1/144 scale hands.
 Now, the hand I'm going to use has no movement with the fingers spread out, so I'm going to cut and bend each joint of the fingers to give it an expression.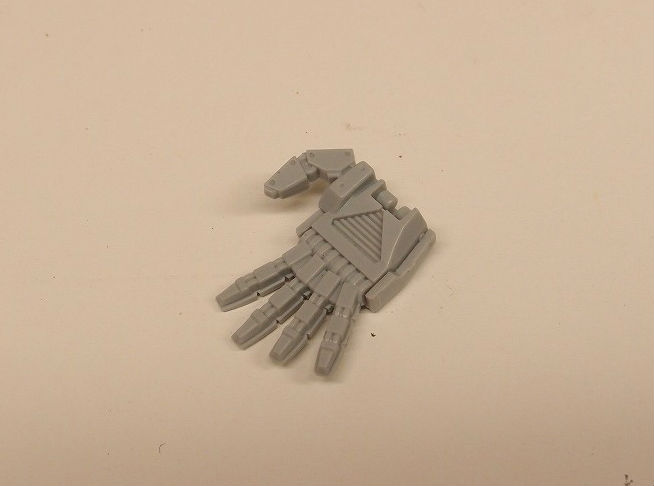 Carefully cut with an etching saw.
I flexed the fingers as if it is grabbing a weapon and re-glued it.
 This is fine for the hand modifications but I forgot to take a picture to show the difference.
 I may take another comparison picture when the kit is finished.
There's still some work to be done, but I'll start painting next.