Today, I would like to share some minor work.
 The Hyakushiki has a distinctive cylinder on the shins.
 This is the stock part.
 I wanted to change the plastic shaft to metal.  I was looking for the same diameter stainless steel rod with the kit part, but I could not find something to fit.
 Then, I went to a Daiso (Japanese $1.50 store) to find something I can use it for. I found a kind of tea strainer and I cut the handle of the strainer and take the stainless steel shaft that has the same diameter.
 (this is the strainer)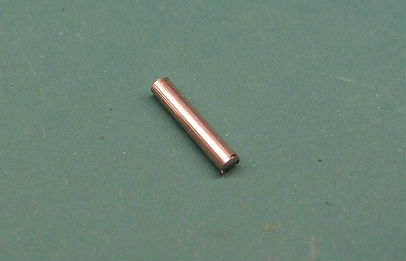 I cut the shaft and polished it.
 this is the stock cylinder shaft.
 I replace it with a stainless steel shaft.
 paint.
 set the unit to the shin.
 I started a fine paint job.
 This is the back of the back skirt.
 I use Valevo model color with a hand brush. Valevo colors are very easy to apply with a brush.
 I have not had the chance to try Citadel Paints, but I heard it is very good for brush painting as well. I would like to try Citadel soon.
 That's it, today.
 I am going to start assembling some main parts next.