I still have something to do before I start painting.
 Basically, I have not changed the form of the kit. But I have only one thing I would like to modify the shape. It is the skull and crossbones of the big features of the Arcadia.
 This is the skull that comes with the kit.
 I have duplicated this part using silicon and resin for modification.  I wanted to keep the original part for back up.
  The bow part was also replicated in plaster.
 I put on the resin skull on the plaster bow, and built up resin, or putty and the skull was newly sculpted.
 The left ons is renewed, and I made it a litler smaller than original (right hand side).
 the original on the bow.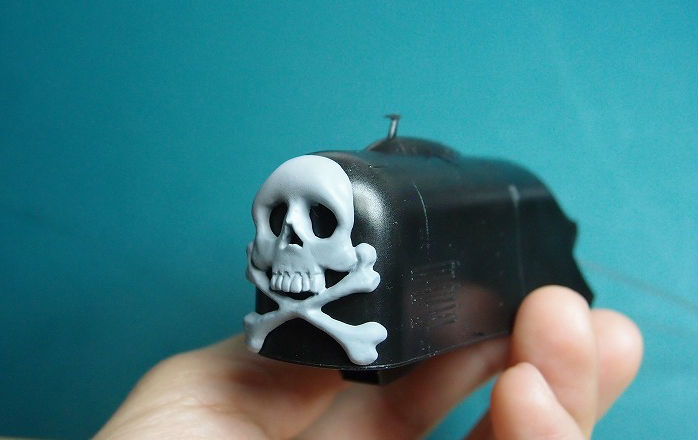 new one.
 I thought that one was good even if a little smaller, but I go with this.
Next, I will start base painting.